Lisbeth Stahn / Aug 14, 2017
Eine Anleitung zu den besten Käsesorten Kataloniens
Die katalanische Küche ist ein überwältigender gastronomischer Schatz und mindestens so atemberaubend wie die wunderschöne Landschaft der Region. Das Essen in Katalonien ist ungefähr das beste in Spanien und einige würden es wahrscheinlich sogar wagen, es auf der ganzen Welt zu sagen. Katalonien ist auch die Region der Welt mit den meisten Michelin-Sternen in Bezug auf die Bevölkerung. Wenn Sie also vor Ort in einem Ferienhaus wohnen, empfehle ich Ihnen dringend, sich nach katalanischer Küche umzusehen.
Eines der großen Geschenke in Kataloniens Speisekammer ist der katalanische Käse. Käse und Katalonien sind für mich einfach untrennbar miteinander verbunden, und ich glaube nie, dass ich aus Katalonien zurückgekehrt bin, ohne 3-4 große Käsesorten in meinem Koffer zu haben.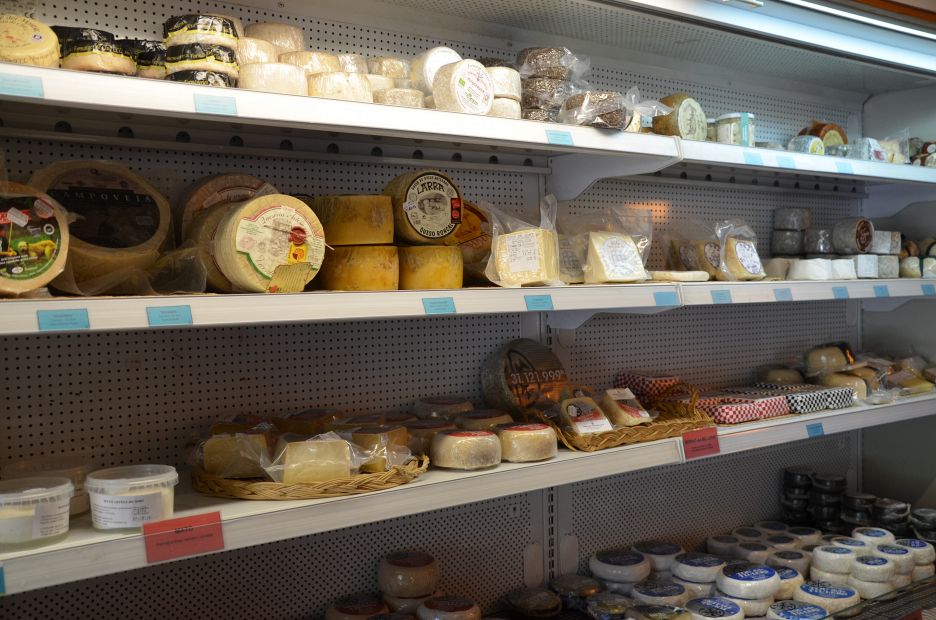 If you are visiting a local Catalan, the cheese will always be put out on the table. It can be served as delicious tapas, a starter or even as a dessert and there are usually more of the variety. As to make the occasion even more special, it is most likely purchased from the local cheese shop. In Catalonia, delicious local cheeses are produced throughout the region. And of course you are faithful to your local cheese maker! Everywhere cheeses are made of sheep and goat milk, which helps to ensure a huge selection of excellent cheeses. Which cheese that is produced in a given place is simply determined by which animals graze on the surrounding fields.
When staying at a holiday home in an authentic setting in Catalonia, it should be taken advantage of. Therefore, I suggest asking your home owner where the nearest or best local small producer is located and then pick your cheese locally directly from the cheese maker. The shops are usually very charming, the price is also very good and the children may have the opportunity to pat the animals and so on.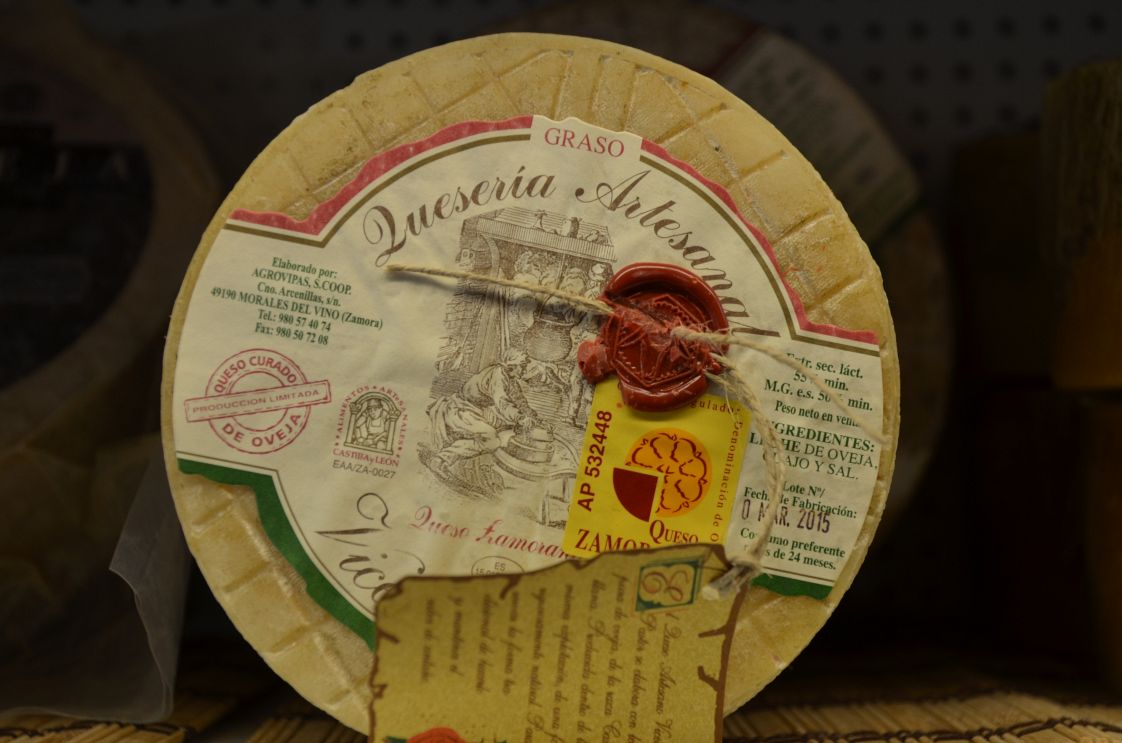 Earlier on, you would have to travel to the small villages where a specific cheese was produced, but nowadays it is possible to taste several of the delights at small local markets. Here it is a law of nature that there is a cheesecake shop. Buy enough to enjoy them with some good red wine on the terrace of your Catalan holiday home.
If you want to bring some of the local food products with you home, most cheese coasters also offer to pack the cheeses, so that you can save the contents of you're your suitcase from a fiery smell of cheese - absolutely something that can be recommended. Bon appetite!
Below I have listed some of the most traditional Catalan cheeses, which I recommend you keep an eye out for, when you are at the local markets:
Manchego
Outside of Spain's borders, manchego is probably the most famous Spanish cheese. A real manchego is only made from sheep's milk from the Manchego sheep. Today, variations are produced with combinations of sheep and cow's milk. If you are looking for a milder manchego, it is an excellent option. You must also decide whether you want your Manchego (Sec) or between dry (semi-sec). The cheese is stored for up to 12 months, giving it a firm and dry texture with a richly soured taste. It is ideally suited for tapas with a good ham, olive and salty almonds. It is also a cheese I definitely recommend you store in your fridge in the holiday home. It simply makes everything taste a bit more authentic.
Idiazabal
Another sheep's milk cheese is Idiazabal, which has a smoked rich flavor and a slightly perfumed aroma. It is great for barbecue or a glass of red wine and is known for its orange skin.
Murcia al vino
Murcia al vino means "the drowned goat" and it is also made from goat's milk. The cheese is stored for 45 days and is bathed twice in wine (doesn't sound bad, right?), giving it a beautiful, red color and a lovely floral taste. Taste it .. it's a brilliant cheese!
Mató
The oldest documented Catalan cheese is mato, a soft, spreadable, ricotta-like mato is very easy to make and is usually made from cow's milk, but occasionally also goat's milk. In the middle ages, it was served with honey as a dessert called "flour in mató", and Mató is an all-ordinary dessert in Catalan cuisine and is sold in all cheese shops and traditional restaurants throughout Catalonia. You can also get it at most local restaurants for dessert.
Serrat
Serrat is an intense tasteful, round and compact cheese. The name originates from the word "cerrado" which means closed. Serrat is a sheep's milk cheese with an exterior that is traditionally decorated with different designs and shapes. It is aged like the Manchego, and is similar in taste and texture but less. It has been produced since the 10th century, and was then made primarily by the peasants and shepherds for their own consumption and for trade. Should you grab one of the very classic of the kind and are ready for a small excursion, we recommend a visit to the village of Corroncui in the Pyrenees. Here, the two cheese producers Ca de Tunica and Mas d'Erole make excellent versions using sheep's milk from local breeds Txiqueta and Ripollesa.
Cabrales
Cabrales is one of the world's most powerful blue-cheese and a real "men's cheese". I recommend you test it in front of the swimming pool and jump in if it is too powerful. It originates from Picos de Europa in northern Spain and is made of a mixture of cow, goat and sheep's milk. It is stored for three to six months in limestone caves, where it sucks the humidity and the cool wind. It is sublime for desserts where it is served with a little honey and roasted walnuts or fresh fruit.
From here I wish you a warm welcome and good cheese-hunt on your holiday. Visting the small local markets is just an additional charming and authentic activity when you are on holiday in a holiday home. You are more than welcome to send me an email at info@sydensferiehuse.dk if you have caught one of the very good of the kind.